Curing Machine for Pigment Printing
Pooja Enterprises curing machine for pigment printing is a continuous process and is available in single and dual heating options.

During the curing process, the inks/dyes are fixed on the fabric by polymerization in hot air at 150 to 160 degrees centigrade.

Powerful exhausts for moisture removal.

The movement of the fabric is controlled by positively driven guide rolls to avoid tension in the fabric.
Total 3 models are available for Curing Chamber:
TURBO 1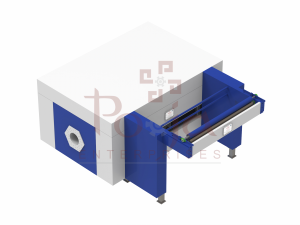 TURBO 2

TURBO 4