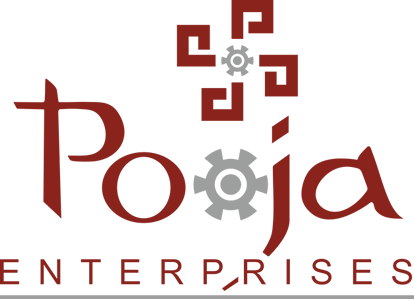 POOJA ENTERPRISES was a dream of Mr. Prabhat Agarwal, a technocrat and visionary.Established in 1991,We have acquired a high reputation and earned experience in the field of manufacturing Textile Machineries, Furnaces, Dryers, Washers, Gas burners, Chemical Vessels, Auto & Allied activities as well as general and complicated fabrication jobs.
Since our inception, we have continually invested in our facilities and equipment's, ensuring enhancements in terms of capabilities and processes. We consider our people as the most valued asset in our journey of success. We are able to withstand the tight competition by following the basic principles of quality and customer satisfaction.
Today, POOJA ENTERPRISES has achieved bright position in designing & manufacturing special purpose machines & equipment's all over India. Over the last 25 years, we have taken trend setting strides, constantly upgrading our products to meet the ever-changing needs of our valued customers. That is why, a majority of organizations in India trust us to deliver an advanced, energy-efficient equipment to increase their profitability, meet their targets, years after years with our state of the art technology.
Our infrastructure consists of an excellent six workshops of 21,600 square feet constructed on a land of 54,000 square feet in Sachin G.I.D.C, Surat.
Our Corporate Philosophy is to keep pace with the magnitude of technological change; timely delivery of high quality products that our clients look for. It has been our immense concern & endeavor to blend & synergize this fact in executing all the assignments.
Our team works in synchronization with our clients to clearly understand their requirements and design products according to their specifications. Our customized services and on time delivery of products has enabled us in winning the trust and goodwill of our esteemed clients.
Management Organization
Mr. Prabhat Agarwal
Mr. Sandeep Agarwal
Mr. Rahul Agarwal
Mr. Karan Agarwal
Infrastructure Details
50,000 Square feet land with workshop & main office of 20,000 Square feet